Furniture Removal
appliance removal
Brush Removal
Foreclosure Clean outs
Office Clean outs
Office Liquidation
Paper/ Private file Destruction
Trash Pick ups
Donations & Recycling
Garage Clean up
Weekly Junk Pick up
Shed Removal
Spa/ Hot Tub Removal
E-waste Recycling
Property Management
Weekly Dumpster Area Clean up
Commercial and Residential Hauling
And More....

​​
Affordable Junk Removal Service

If it's time for some heavy-duty spring cleaning, get the help from a professional Fairfield, CA, junk removal service. At Phil's Affordable Hauling Service, our teams are always eager to help our neighbors in the Napa Valley, Vallejo, and Fairfield area with this daunting, but necessary, task. Whether you are cleaning out a single room, your entire house, or your commercial storefront in preparation for a relocation, our talented team has the tools and training you need to get the job done in a stress-free and affordable manner.

As a locally owned and operated Fairfield business, we believe that residents in the area are entitled to punctuality and professionalism from their junk removal and garbage pick up specialists. Once we are the on the scene, you can expect courteous treatments and a prompt completion to your cleaning project, no matter the size or scope of the job at hand. We are available to help our valued customers with:

Clean Out Services Computer Recycling Furniture Removal
Garbage Pick Up Junk Removal Solid Waste Removal Spa and Hot Tub Removal

We charge based the amount of space your items fill in our trailers, and provide all of the sorting, loading, clean up, and weight and disposal charges with the price of volume.
4 years trusted we are very happy to say that 65% of all our work comes from repeats and referrals.

At Phil's Affordable Hauling Service in Fairfield, CA, we donate or recycle up to 70% of what we remove from our customers' properties. When you make the call to us, you can rest easy knowing you have made the responsible choice, both for your own budget and the environment. For more information about how our Fairfield, CA, junk removal service can be of assistance to you. To book an appointment Call Now! (530)268-5524.


Phil's Affordable Hauling,Tags. Junk removal services, hauling service, junk pick up, trash pick up, haulers, junk haulers, hot tub removal, spa removal, couch removal, sofa removal, sofa pick up, house clean outs, garage clean up, yard waste pick up, yard waste removers, trash removers, cleaning services west ssacramento, hauling services, junk removal, junk haulers, el dorado hills, trash pick up, garbage removal, 95616, 95618, 95691, 95608, 95775, 95605, 95818,95864, 95821, 95825, junk pick up services, Phils junk removal, garbage collection, appliance removal, hot tub removal, best trash removal, land park hauling, got junk we haul, haul away. spa removal, junk it, we got junk, 95862, 95624, wilton junk, sac junk, remove junk, couck pick up, sofa, donation, tv removal, recycling services, dupster services, affordable junk, junk be gone, junk king, pick up, house clean out Phils Affordable Hauling, phils hauling, davis haulers, phils affordable hauling http://www.michellescomfortcleaning.com
offfice clean outs, paper destruction, destroy paper, destroy files, office liquidation, natomas junk removal, davis junk recycle, west sacramento junk pick up, Sacramento trash removal, down town junk removal, professional junk removal

FULL SERVICE JUNK REMOVAL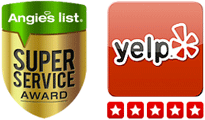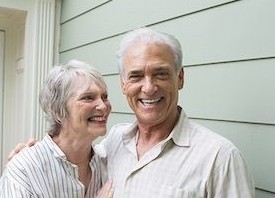 "Amazing job! Super fast! What I thought would take 2 hours, took them 45 minutes if that. Highly recommended, great communication and great rates. Thank you!...."
​
Pam & John M.

Property Management


​​​​​​​When your tenants move out, We Move in!





​​​​​​



​​​​

Our uniformed NPS team can help you get your units ready to rent. From full property maintenance cleanouts to trash left behind by your tenants, we remove almost anything including furniture, Bikes, computers and electronics, old files, and more. We can even take out your old Carpet for removal. We offer a simple solution for clearing out rental units that tenants have forgotten about or abandoned. No matter where the items are located, we do all the loading, cleanup and take it away immediately. We also offer dumpster area clean up or weekly porter pick ups.

Book online or call (916)273-2110 today. Text OK